Do you worry your child or employee is abusing their SMS or Internet privileges?
You Can to Hack Cheating Husband or Boyfriends.
Release GuestSpy Spy Phone App Version 6.5.
.
Then install the tamper-proof app directly onto the compatible smartphone you own and wish to monitor. The program inserts logs of activities into your online account. You can login to your account from any web browser to view logs. Now compatible with Android 6. Employee Monitoring GuestSpy is the world leader in employee monitoring software.
Parental Control GuestSpy genie app makes setting parental controls easy. Keep your kids safe by monitor inappropriate actions. Establish online boundaries for your family. Whether it is your spouse, sibling, children or your employee. This app allow you can monitor target phone such as location, sms, call, call recording, live recording and more.
How to spy on my boyfriends text messages for free
Our mobile monitoring software runs invisibly on the target device to track all activity including call log history, GPS location, calendar updates, text messages, emails, web history, and much more! After following our easy, step by step instructions on how to create your own personal online GuestSpy account, you may log in to immediately begin viewing the tracked data. Find out more by clicking on the following features: Choose phone numbers to be recorded automatically.
GuestSpy send recorded calls to the web account to be listened to later. Real Time ambient listening is available on GuestSpy only. Get to know if your son is where he is supposed to be or if your employee is really in a traffic jam. They are made viewable to you regardless of if they have been deleted on the tracked device itself. Find out more by clicking on the following feature: Every time your child or employee records a video or takes a photo with their camera phone, it will be immediately uploaded to your GuestSpy account. Remote Control With smartphones being often lost or stolen, information theft is getting quite common By remotely erasing your target phone data or locking the device, you make sure personal data does not fall into the wrong hands.
Auto-answer Spy call You make a call from your phone to target phone It will be auto answer without knowing from users. Find out the truth and bring peace to your mind with GuestSpy. Raising a child is never a simple or easy job for parents, especially when your child reaches teenage. GuestSpy can help you know the truth and keep those dangerous things away from your precious children.
Error (Forbidden)
GuestSpy can help you enforce employees follow company phone usage policy. You will make sure your employees use company mobile for business purpose only. If your mobile is stolen, SMs and Call features can give you very useful hints to track down the thief. You may be able to clarify more things by doing that.
An app called mSpy has an iPhone spy app that you do not need to jailbreak the device in order to install. If you know your boyfriend's iCloud credentials, then you can use other spy apps. If you are doing the snooping from a regular WiFi connection that he uses, it is unlikely it will show up that the phone was accessed if you are doing this without a spy app.
You can also take pictures from the targeted phone
Just can never get my hand on her phone to check anything. Very protective, private and defensive.
And Many Feature.
Cell Phone Spy Apps at iPhone and iPad.
Learn to Here is the Surest Way to Monitor agps cell Spying.
How to track a cell phone location without them knowing by using Copy9.
RELATED ARTICLES.

Scared of crossing the line legally and things being tracked back to me then I am the bad guy. I think it was caused by: Yes No I need help. If it is illegal in your region to install a spy app, then don't because you are right that if she finds out there could be legal troubles. She would have to report you though. Since she has told you that she has many friends that she speaks with, ask to hang out with them so you can meet them all.

Let her know you are ready to step up your relationship and want to get to know those that are close to her. Yes No I need help More questions and answers on this topic can be found here: How can I get access to my partner's messages without him knowing. Because I'm in Kuwait now, my wife had another relationship with someone earlier, but after I came to Kuwait, I came to know something is wrong, please help me. Apps like Auto Forward can be installed remotely but the app will not fully work until you root her phone to get third party apps sniffing to work.

For now, try Auto Forward until you can visit her to fully install the spy app on her phone. You seem to have high suspicions that she is seeing someone else. This can happen in long distance relationships, mainly from loneliness and a feeling of abandonment. Yes No I need help Speak to her if you want this marriage to work.

You are working hard to ensure a stable future for the both of you. Tell her that you want this marriage to work and she is the most important person in your life. Make plans for the future together so she has an incentive to stay in the marriage with you. Yes No I need help I just want to know, is he cheating on me. Same as above, just want to know, don't have my card right now to pay for it, he took it, and I have been married to this man for 6 years now, we have a child and I'm pregnant again, and I just need to know for my children's safety. Pregnancy can put so many doubts in us.



Top 5 Best Mobile Phone Locator Tracker.
You Can to Monitor Your Mates SMS.
The Best New Spy Application That Help You to Spy Snapchat Account Free for iPad.
.
Read husband Snapchat for iPhone.
.
Spy on boyfriends Facebook Easily for iPad.
If you highly suspect that he is cheating, apps like OwnSpy allow you to purchase through PayPal. If you have your debit account linked to a PayPal, you can use that. Order something for the baby or the other child, so that he does not question the purchase.
Yes No I need help If he has your debit card because he is trying to control you, this is an urgent matter. No one should be held prisoner financially in a marriage.
You need to have a conversation with him about setting up a budget that you both will adhere to. Request your debit card back at this point or go to the bank and say that you lost it and require a new one. Restricting financially is a dangerous slope to future emotional or physical abuse. You are over 18 and have the right to your debit card.
Spy on any Phone ( SMS, Call Logs, Whatsapp ... ) for FREE
Yes No I need help Truspy. This is not a very well-known site to do this and so you must be careful upon purchasing it. You have to check whether they offer money-back guarantee, in case you find out later on that it actually does not work. Yes No I need help Do you have helpful links that will get me what I'm looking for?
My boyfriend is cheating, and I need to get proof. I do not plan on registering, I was just hoping that I can use the free trial to find out if my boyfriend is cheating on me. The Truth Spy has a 48 hour free trial. You will have to register still with any reputable free trial on a spy app. If they request you to complete surveys then move on to the next app.
Can I Spy on Boyfriends Phone Calls Records
Can I Spy on Boyfriends Phone Calls Records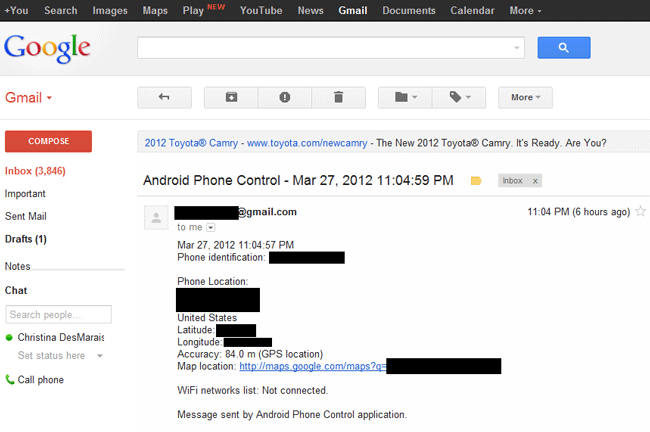 Can I Spy on Boyfriends Phone Calls Records
Can I Spy on Boyfriends Phone Calls Records
Can I Spy on Boyfriends Phone Calls Records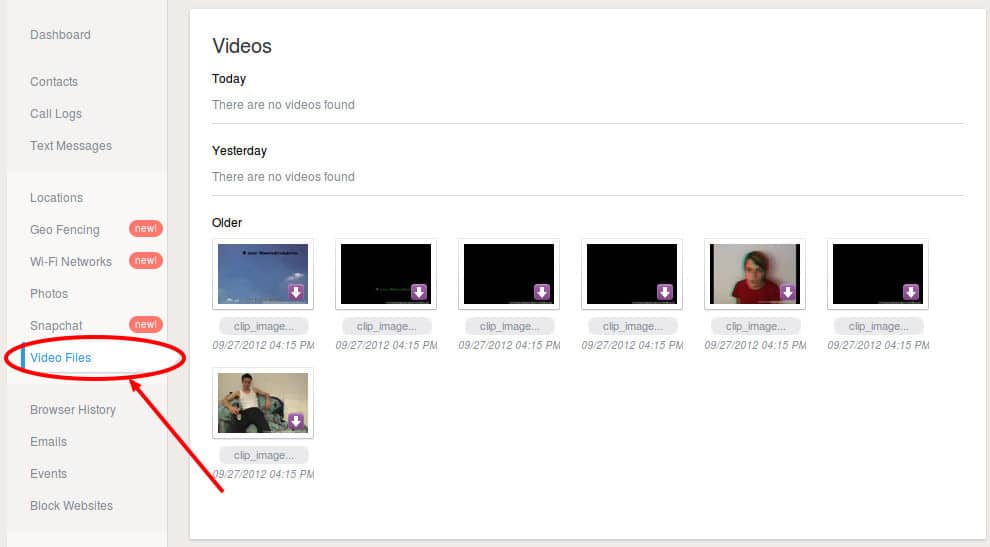 Can I Spy on Boyfriends Phone Calls Records
---
Copyright 2020 - All Right Reserved
---